GDPR (The European Union General Data Protection Regulation) seminar
The EU General Data Protection Regulation (GDPR) is a new law that will harmonize data protection not only in the European Union (EU) and will be enforced with multi jurisdiction reach from May 25, 2018. The entire GDPR legislation has explicitly extended its territorial reach and scope. This rather ambitious piece of legislation apparently seeks to exercise data privacy control and impose sanctions in jurisdictions when EU citizen data protection rights are at risk anywhere.
Update to the modern digital landscape.
GDPR is not actually about data privacy or even cyber or IT- Security, but more about how corporations can protect the business and reputation, streamline their data and IT processes, take steps, structured data bases and data stacks, while at the same time protecting the company from data and privacy breaches. Organizations will also find that their processes and 3rd party contractual relationships are more robust and reliable.
Who needs to comply with the GDPR?
The GDPR will apply to all organizations outside of the EU that process the personal data of EU residents. Non-compliance can result in hefty fines of up to 4% of annual global turnover or $23.5 million) – whichever is greater.
How can US organizations comply with the GDPR?
For US organizations, the most meaningful change concerns the compliance to the territorial reach of the GDPR. All US organizations that collect or process EU residents' data will need to comply with the GDPR;
How to legally transfer data out of the EU.
What are the mechanism of the EU–US Privacy Shield compliance.
The self-certification requirements of international data transfers between US and EU
US organizations without a physical EU presence must appoint a local GDPR representative
Scope:
The EU GDPR FAS certification seminar will provide a complete introduction to the EU GDPR, with a practical understanding of the implications and legal requirements for an organisation of any size (Foundation). Also, we will focus on the practical application and the material substance of the GDPR articles about the GDPR implementation including scope, approach, structure, data flows and mapping to ensure ongoing compliance. (Application & Substance). Certification is optional.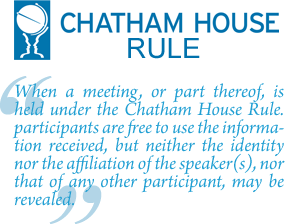 Date:
Monday 25th September 2017
Venue:
HanaHaus
456 University Ave
Palo Alto, CA 94301
http://www.hanahaus.com
Time:
09:00 - 15:30.
Price
$190 + tax for seminar
$190 + tax for certification
(certification optional)
THE SEMINAR INCLUDES:
Professional training venue with breakfast, lunch and refreshments
Comprehensive documentation as digital copy
EU GDPR Foundation, Application & Substance Exam (EU GDPR FAS). (optional)
Certificate of attendance
All GDPR articles in chronological order with an explanation
Several generic templates
---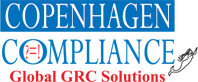 Technical University of Denmark (DTU)
Science and Technology Park, SCION
Diplomvej 381
DK-2800 Lyngby
Denmark